News
Posted by Karla Davis on
The majority of items will have the sizing information listing in the description or on the image itself. With my Pre-order items there should always be a sizing chart included as they come from different manufacturers and may not be the same sizing for every single style. Below is the sizing information for the majority of the tshirts, tanks and kids clothing. Leggings: One Size (fits a size 2/4 to 12/14), Curvy or TC (fits a size 12/14 to 20), Extra Curvy or TC2 (fits a size 20/22 to 32) sometimes broken into two categories, Kids Small (4-6), Medium (7-9)...
Posted by Karla Davis on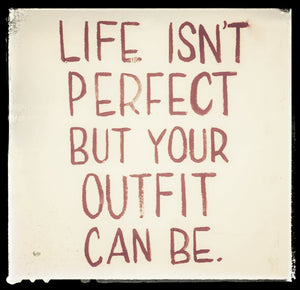 Welcome to Restless Leggings Syndrome. My name is Karla, the owner & one lady show operator. Additional hats that I enjoy wearing are an RBT (by day), Nanny & Professional Pet Sitter (by night) and I also have another online business where I share all of my nerdy crafty creations. RLS was originally created out of my need to support my shopping habits but quickly blossomed into something that has brought me more passion, drive and courage than Ive had in years (and this is coming from the lady who jumped out of a moving airplane)!  While the name of...